Какъв е вашият сватбен стил?
Whether you're dreaming of a beach wedding with stunning views across to Old Woman Island, a charming coastal backdrop on the stunning dune grasses or say your 'I Do's' on our manicured lawn, Surfair offers all of these beautiful options for your ceremony plus many idyllic locations for your treasured photography.
Разполагаме с набор от пакети, които да подхождат всеки път с официални опции за сватбени или непринудени коктейли за Вашето сватбено тържество.
Our experienced team of Wedding Planners' will assist you with every last detail of your wedding to ensure your special day is perfect and stress free.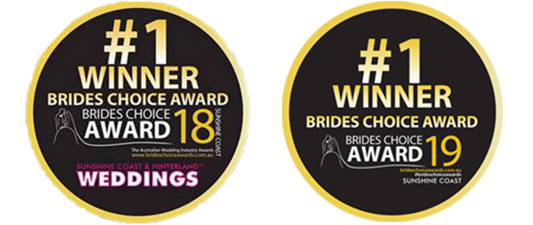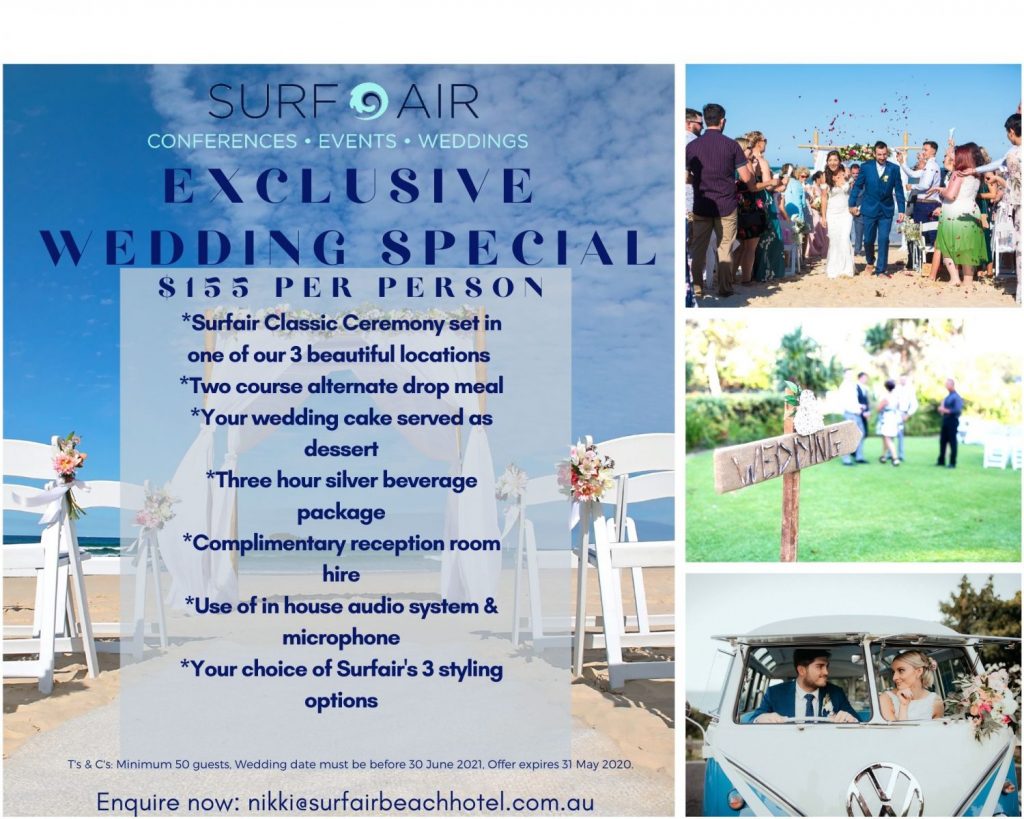 СВАТБЕНА ЦЕРЕМОНИЯ МЕСТОПОЛОЖЕНИЯ ПО ВРЪЗКА
Сватба в градината / тревата
Celebrate your nuptials on our lush lawn, framed by tropical gardens. This level space is perfectly positioned overlooking the lagoon pool, offering a wonderful space for your guests to relax and mingle before and after you exchange your vows. Pre or post ceremony drinks and canapes or even a sit-down outdoor dinner can be served from our nearby bistro and bar area. We also offer a range of lawn games to keep guests of all ages entertained.
With sweeping ocean vistas to Mount Coolum in the north, Old Woman Island and Mooloolaba to the south, our pristine beach features white sand and stunning dunes, just steps from our venue. The beach is easily accessed and can be set to host standing or seated ceremonies, with plenty of opportunities to add your personal touches such as floral or coastal arbours, cushions, aisle jars and other décor.
Вътрешни церемонии и приеми
The function rooms within our award-winning venue are extremely versatile for creating a wide range of wedding styles. Our signature room, the Spinnaker Room offers an abundance of natural light with a dedicated poolside colonnade for pre-wedding drinks and canapes for your guests.
The Beachfront Ballroom is a generous space to host a formal sit-down affair or cocktail reception with a dedicated private bar for your guests to enjoy the celebrations with the ultimate level of hospitality and service. There are also plenty of other options for more intimate celebrations, just ask our on-site wedding planners .
If the weather is not going to plan, we can offer beautiful wet weather options within the resort complex.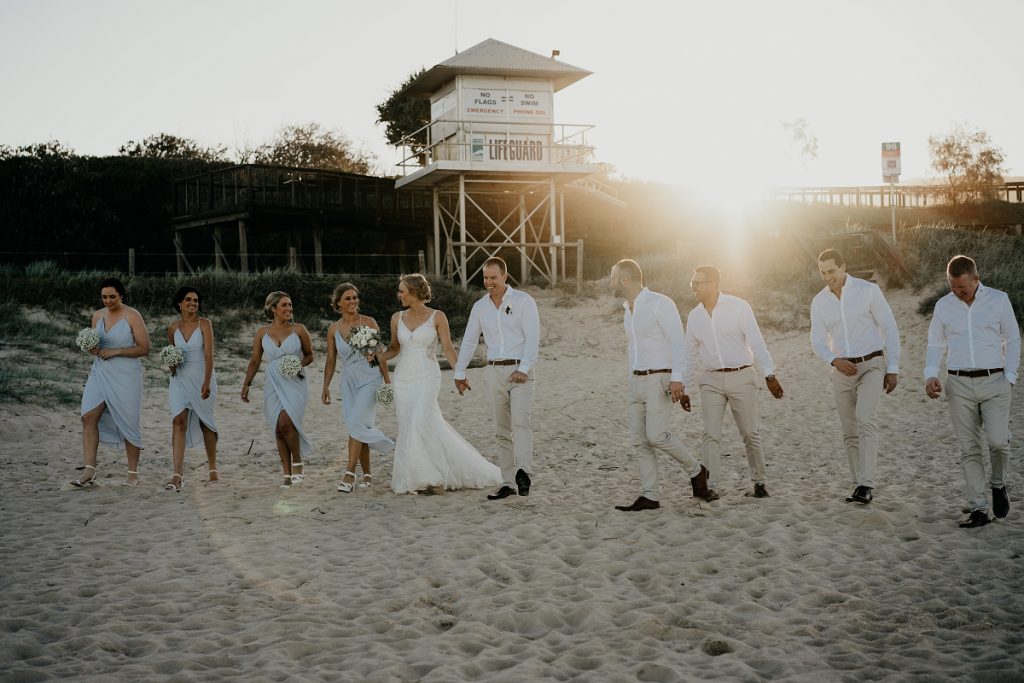 With the white sands and stunning dunes of beautiful Marcoola Beach just steps away and our close proximity to Mount Coolum, we are proud to be able to offer some of the most stunning backdrops on offer for wedding photography on the Sunshine Coast!
Зашеметяващи фонове за снимки
Научете повече за сватбата си в Surfair
Surfair has a wide range of quality wedding suppliers we have collaborated with for many years, taking away all the stress of finding those special elements you need for your memorable day. Let us connect you with our suppliers and we can co-ordinate everything you need, so you can focus on what matters – getting married!
Преди и след сватбени пакети
Your special day isn't just about the ceremony and reception. Celebrate your engagement with us, your hens or stag party, an intimate bridal shower or high tea. We can even host the recovery party complete with Bloody Mary's and Beroccas! Check out some of our before and after wedding packages here.
For bookings or more information, please email
functions@surfairbeachhotel.com.au или обадете се 0412 419 709